Industrial Wedding: One of the most popular wedding trends right now.
An essential and decidedly unconventional mood that leaves the couple the chance to dare on their Wedding Day.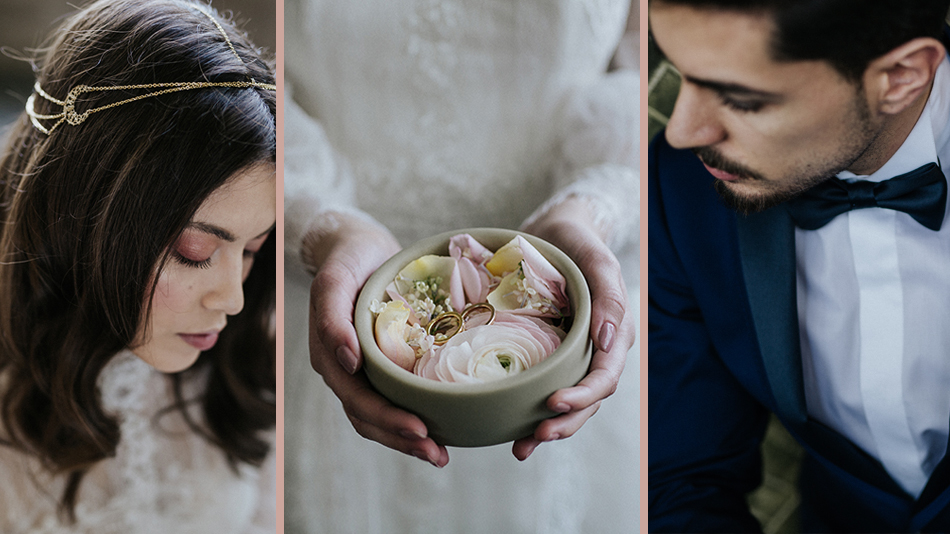 It comes from the idea of ​​creating events in unusual and unconventional locations such as old industrial sheds or factories for example.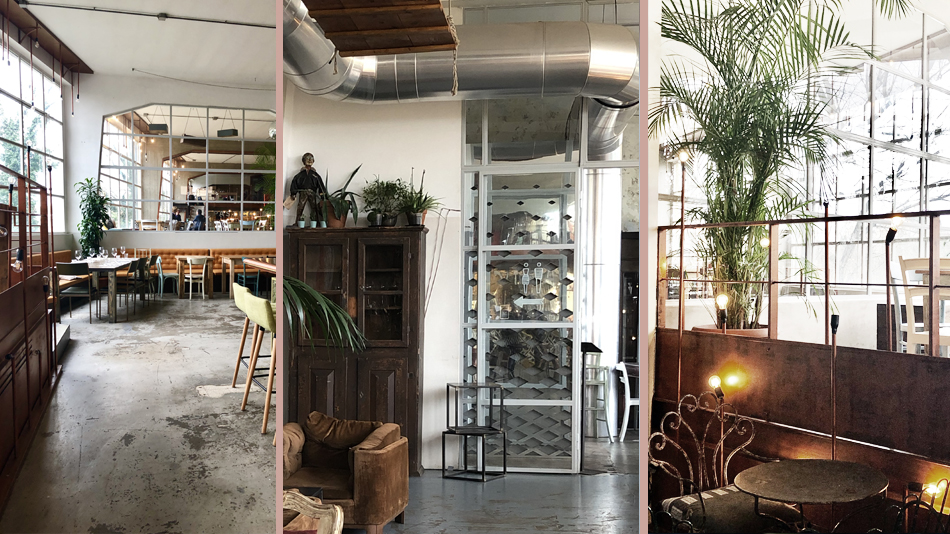 To characterize this style there are the materials left in the raw state such as iron, steel, cement, wood, glass.
Colors in all their nuances such as gray or rose-gold which comes from copper and which is very fashionable in recent years.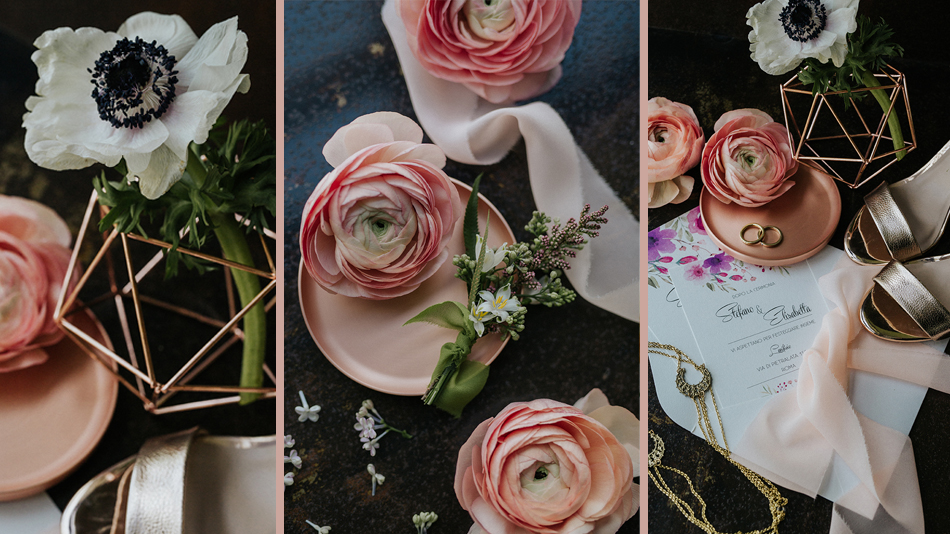 I love it because it has a metallic effect that at the same time is very elegant and is also perfect for the Mise en place in full industrial style.
It goes very well with all the shades of pink and coral which is the color of the year.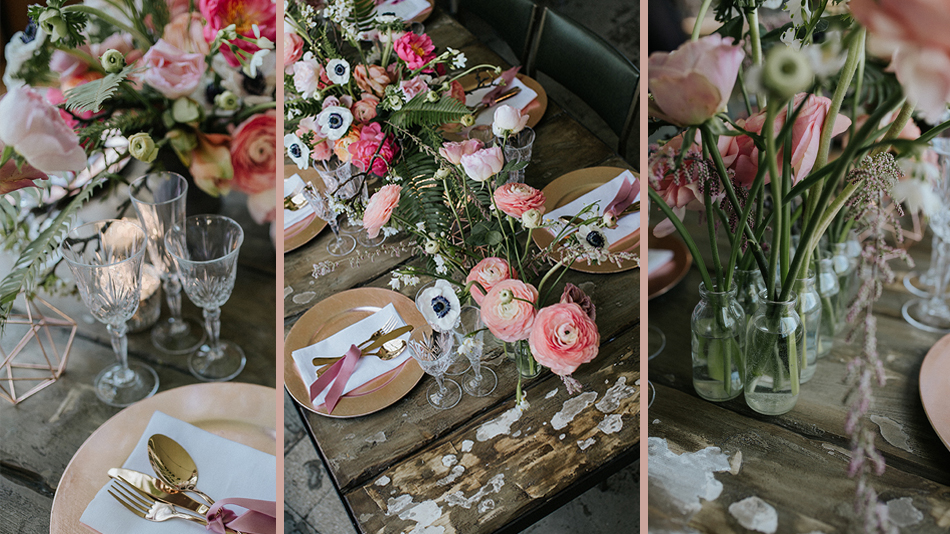 As far as the Bride's outfit is concerned, the dress has a fundamental role, preferably with a slippery and non-fluffy cut.
It can have simple and essential lines or even with particular, almost bohemian details.
Industrial Wedding: The Look
Rose-gold is back also for make-up and for the hair, no hairstyles, the hair is better loose, perhaps enhanced by accessories chosen ad hoc.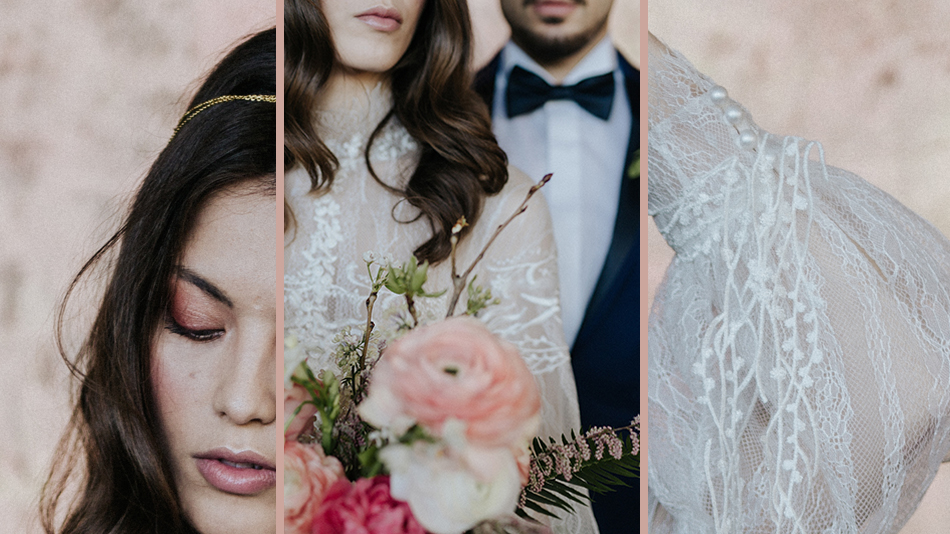 As for the flowers and the bouquet, the watchword is to dare then wide in bright colors and large and asymmetrical compositions.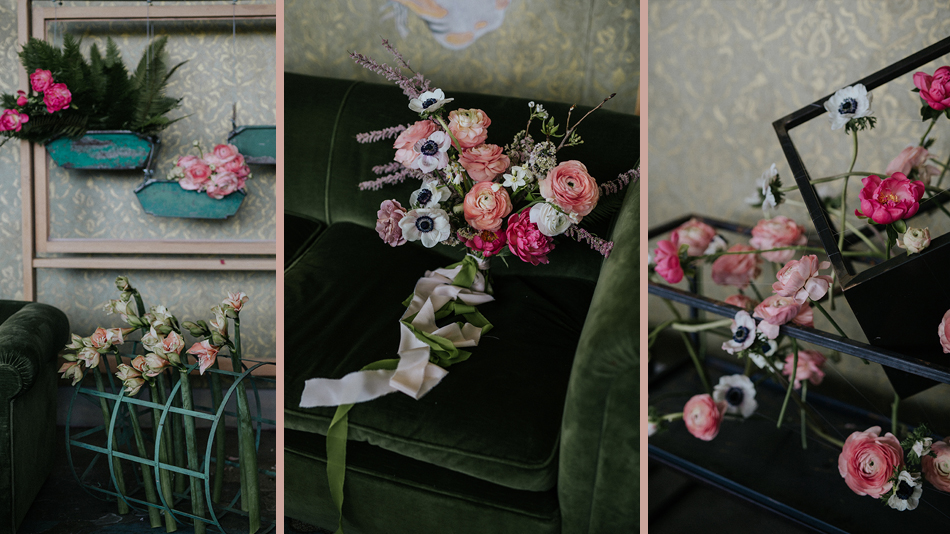 In the pictures you can see my vision of the Industrial Wedding style that mixed with elegant and particular details becomes almost an Industrial Chic Mood.
It is perfect for those who want to dare without sacrificing elegance and refinement for their big day.
If you feel this Style is not for you, let's have a look to the Vintage Wedding Style.
Photo: Francesca Angrisano
Video: Paolo Furente
Credits: Anthea Studio, Il giardino fiorito delle spose, Carosi Moda, Giorgia Bertoldi, Guinevere Vines, Allegoria Textile, Latini Design, Wedding Stationary Italia, Lanificio.