Rome Weddings: Eternal City – Eternal Love
There are many couples who decide to organize their Weddings in Rome. Art, history and culture can be breathed everywhere.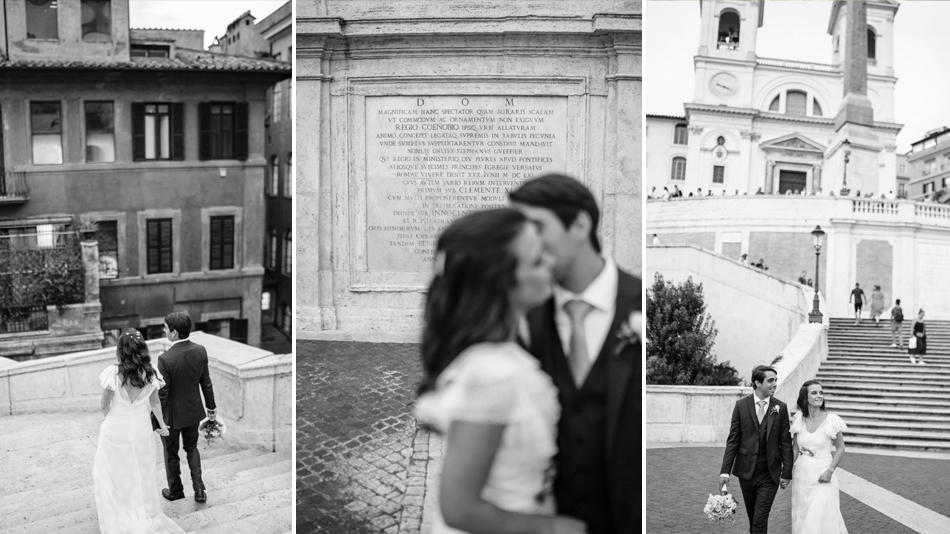 The Italian capital in fact offers a great variety of options .
From Civil Ceremonies in the fabulous Halls of the municipality to 900 Churches available for Religious Ceremonies.
For the more romantics, there is no shortage of possibilities to organize Symbolic Ceremonies in some secret corner or panoramic terrace overlooking the city.
Location
For the reception, the choice is even wider.
Historic residences, enchanting villas, hotels with rooftops overlooking the city and a few steps from the Castelli center, ancient dwellings, farm houses, up to the beaches of the coast.
There are locations for all tastes, budget and needs.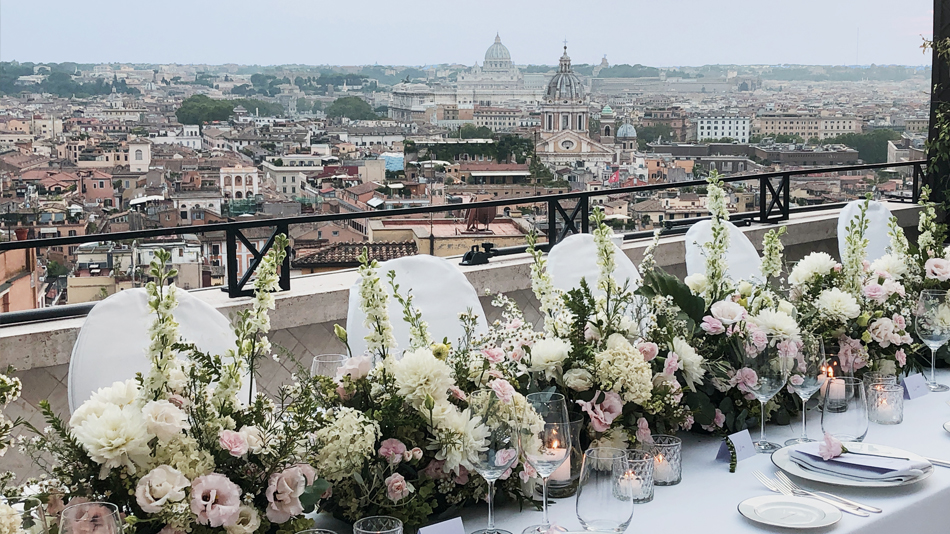 Weather
The climate is another aspect that makes it so inviting for couples from other countries.
Mild temperatures and frequent sunshine are ideal for a wedding.
It is no coincidence that many of my couples come from the United Kingdom or Germany, looking for a ray of sunshine for their best day!
Rome Weddings: The Food
Of course, there are other aspects such as good food or wine that are the envy of the rest of the world!
The most frequent requests of my foreign couples in fact concern the Italian Taste for their wedding reception or for the Welcome Nights with their guests to the sound of Aperitifs!
Many of my couples also argue that the welcome and the sunny character of us Italians are other points in favor of their choice.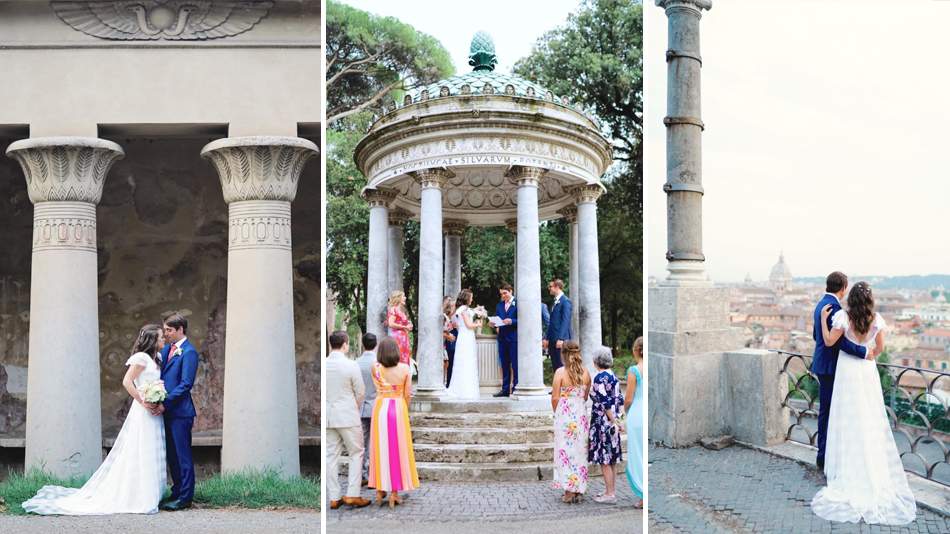 Do we want to talk about the photos then?
Having souvenir photos of the wedding where the scenography is made up of historical places and monuments is not a small detail!
Finally, being able to combine a wedding with a unique experience together with your families and friends and the possibility of having an all-Italian honeymoon make the choice of Rome the top!
In short, I just have to say Enjoy the Eternal City!
If you still have doubts or want to know more, write me at: denise@denisemore.it
Photo Credits: Daniele Pierangeli