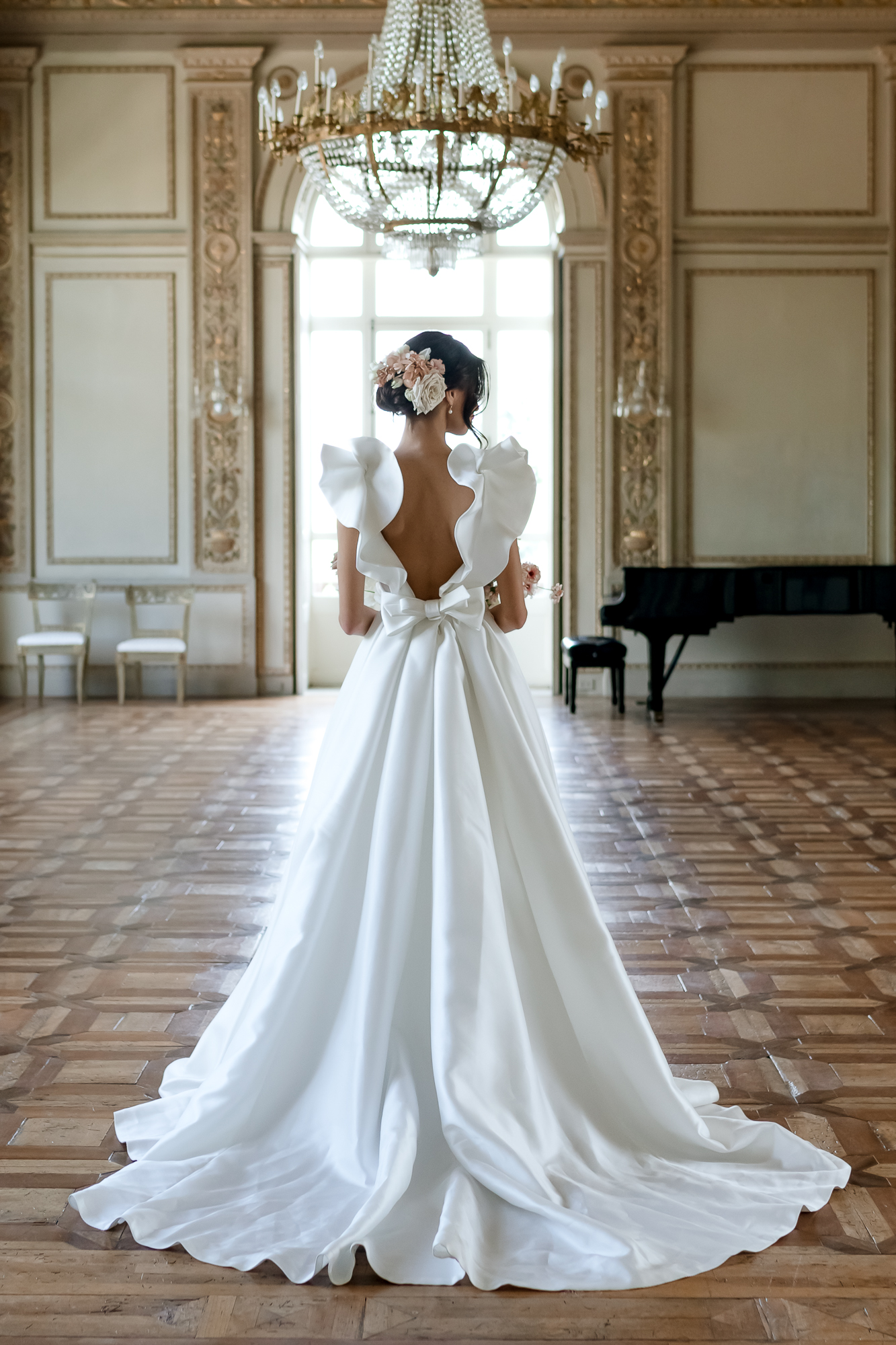 My mission is to design and create for you exclusive events highly personalized and with a contemporary style, with strong character and attention to Design.
The professionalism and high standing of my services blend with a refined and tailor-made aesthetic, based on an exceptional attention to customization and the emphasis of every stylistic detail.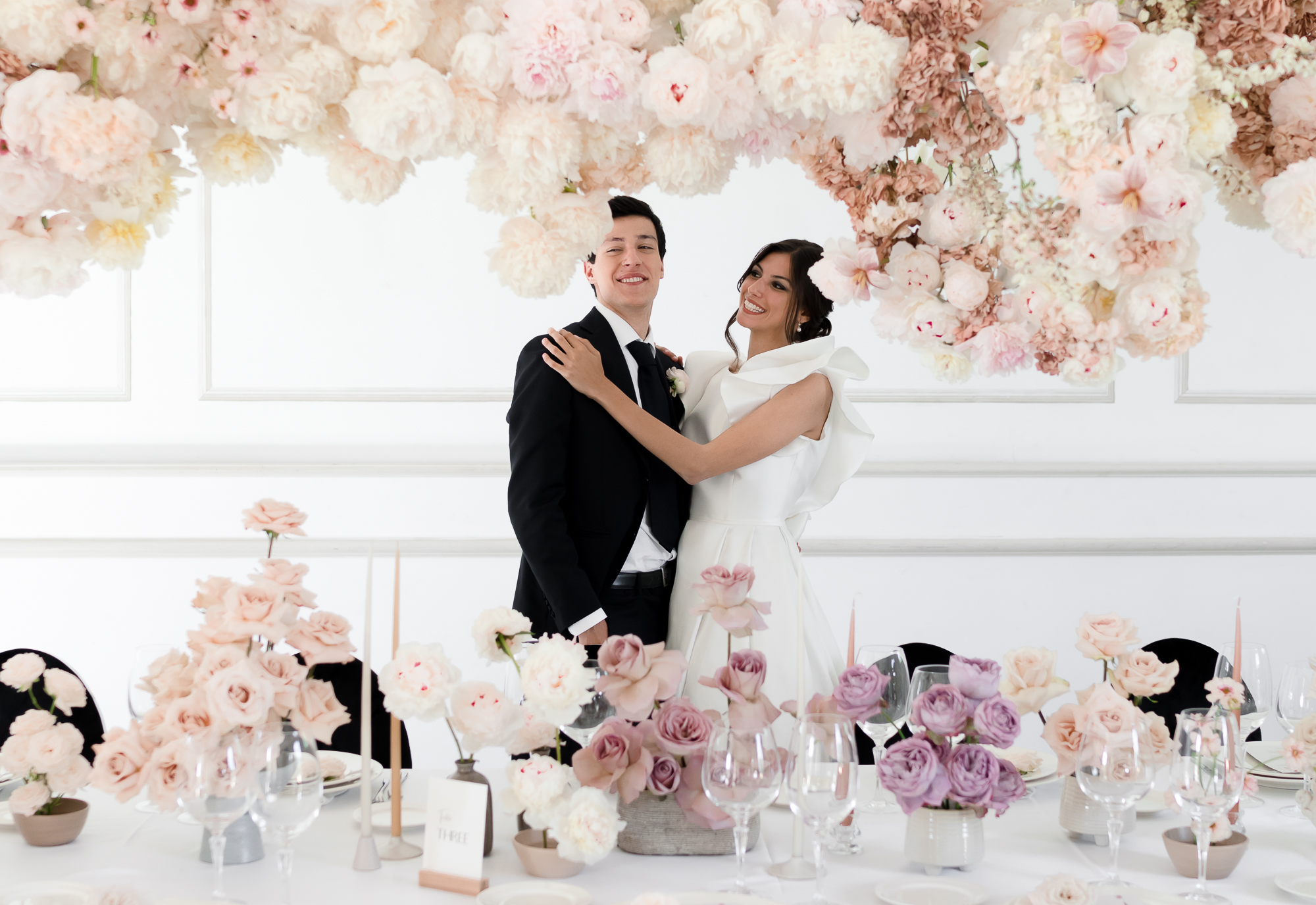 To make your experience even more unique, and to be fully involved in every phase of the creative and planning process, from the initial interview to the Wedding Day, I have chosen to organize a specific number of Events each year, thus guaranteeing to each couple a high level of attention and dedication.
Your exclusive wedding
starts from here
I created the Bridal Mentoring path for all of those daring and independent brides who wish to dedicate themselves to organizing their own wedding in Rome.
With this service I make my professional experience and knowledge of the sector available, offering concrete support in the crucial phases of Planning through a path of targeted online counselling, and personalized Follow-up.
In the different sessions we will tackle the basics of the organization together, we will focus on your vision and understand how to achieve it through the most appropriate styling and design for your Wedding, and eventually together we will create the timeline of the event.
Foreign couples who decide to get married in Italy are looking for an exclusive experience at the discovery of La Grande Bellezza, of the splendour, elegant and refined style of our culture, flavours, and the most authentic Italian traditions.
I manage the entire planning process remotely, following a proven method, and using professional tools and being constantly in touch with the newlyweds.
I organize meetings with suppliers, and targeted site visits with the spouses when in Rome, whether it is the initial phase of the organization or the last days before the Wedding.
I take care of every little detail to ensure a truly authentic experience.
Rome is the perfect city for an Elopement or a Romantic Escapade.
Always more frequently, I receive requests from couples looking for a different Wedding, an intimate and extremely romantic experience to be lived in two or in the presence of witnesses only, or a very small circle of loved ones.
Whether if it is a symbolic civil or religious ceremony, or to design and create the right Look & Feel of the day, thanks to the collaboration with the best locations and professional suppliers of the wedding industry, in this case also, I can take care of the entire organizational process remotely.
First of all, I listen to you and let myself be inspired by your vision, your history, and your essence in order to create an authentic experience talking about you.
I will guide you in every phase of your Wedding, making sure that the organizational process flows smoothly, without ever becoming a cause of stress. You'll have all the time to think, choose, laugh, and dream.
I will take care of developing the creative project of your event, turning it into reality, thanks to the collaboration with the best professional suppliers in the field.
The result will be an Exclusive Wedding with a contemporary style and an impeccable design.
If you are looking for something truly unique and extraordinary for that day, if you want your Wedding to have character, to stand out from the "already seen" and have a contemporary and trendy style, if you love design and high-quality standards, Weddings with Attitude is for you!
LET'S BUILD YOUR MOST BEAUTIFUL DAY TOGETHER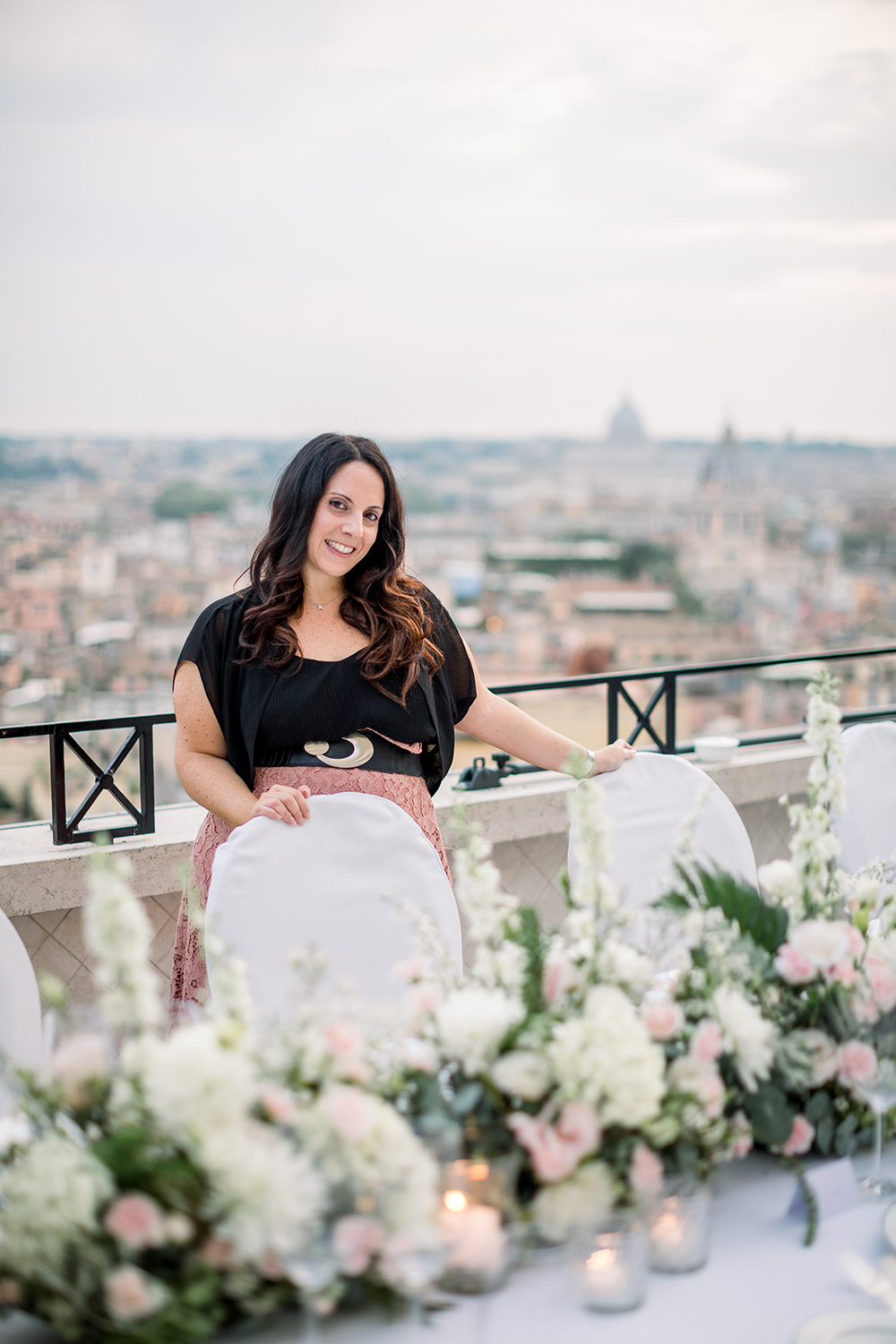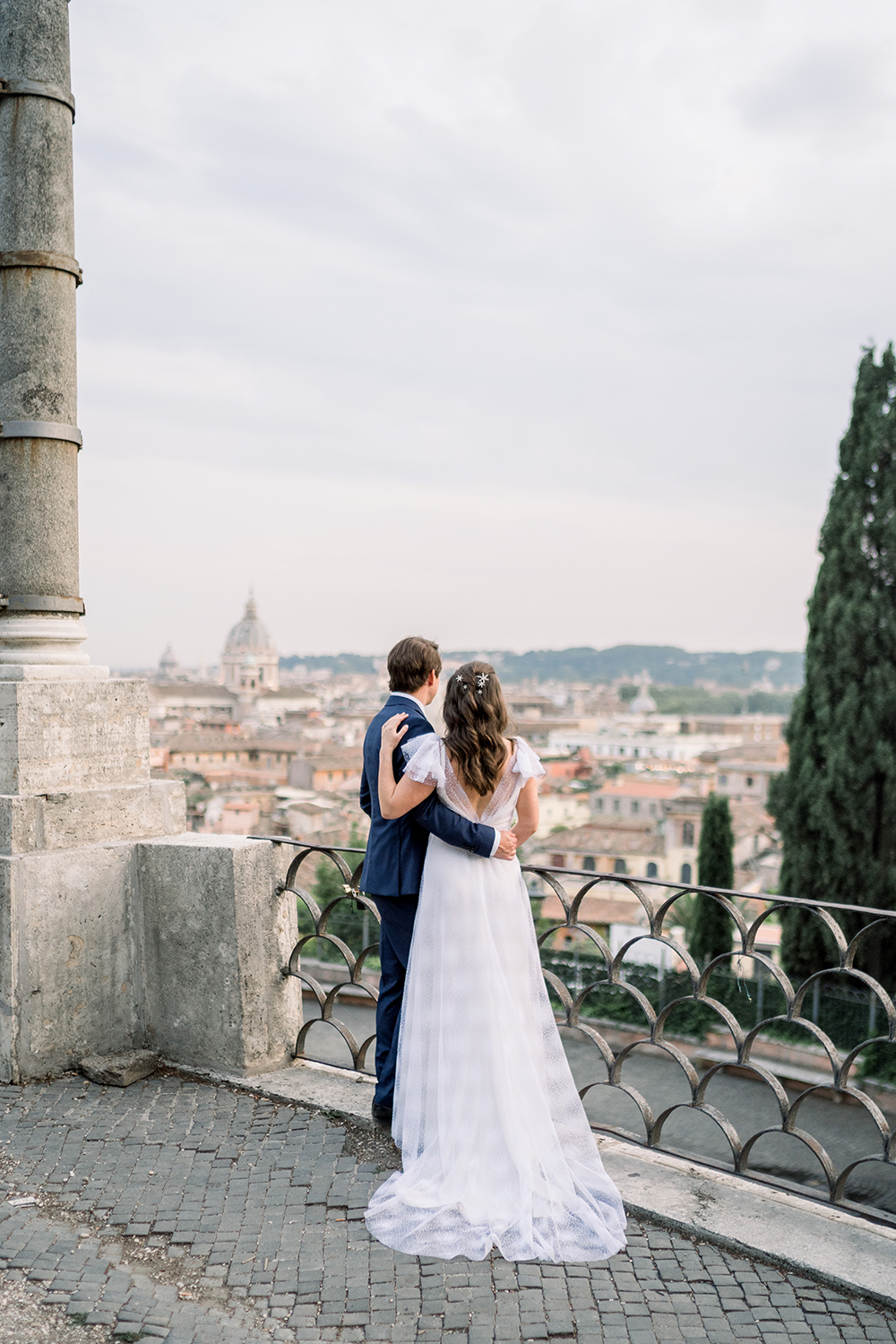 EXCLUSIVE DESTINATION WEDDINGS WITH A CONTEMPORARY STYLE AND STRONG PERSONALITY.
HIGH-STANDING SERVICES THAT BLEND WITH REFINED AND TAILOR-MADE AESTHETICS GIVING LIFE TO AN AUTHENTIC EXPERIENCE.
ROME "THE ETERNAL CITY", IS ONE OF THE MOST FASCINATING AND ROMANTIC CITIES IN THE WORLD.
THE BEAUTY OF ITS MONUMENTS, THE PALACES, THE FOUNTAINS AND THE SMALL ALLEYS OF THE CENTER, TELL A THOUSAND-YEAR STORY, AND GIVE THE FEELING OF FINDING IN A TIMELESS DIMENSION, WHICH MAKES IT THE PERFECT PLACE FOR THE COUPLES WHO WISH TO PROMISE ETERNAL LOVE.
Its central and strategic position makes it the ideal choice for a Destination Wedding in Italy, besides being an excellent starting point for reaching and visiting other Italian cities.
Rome offers a wide choice of possibility, both for intimate and for bigger Weddings. The city centre offers locations with panoramic terraces with breath-taking views, while in the surroundings several noble palaces, historic villas, ancient country residences and castles, could be the perfect places for an Exclusive Wedding just a few steps from the city.
Rome and its most beautiful venues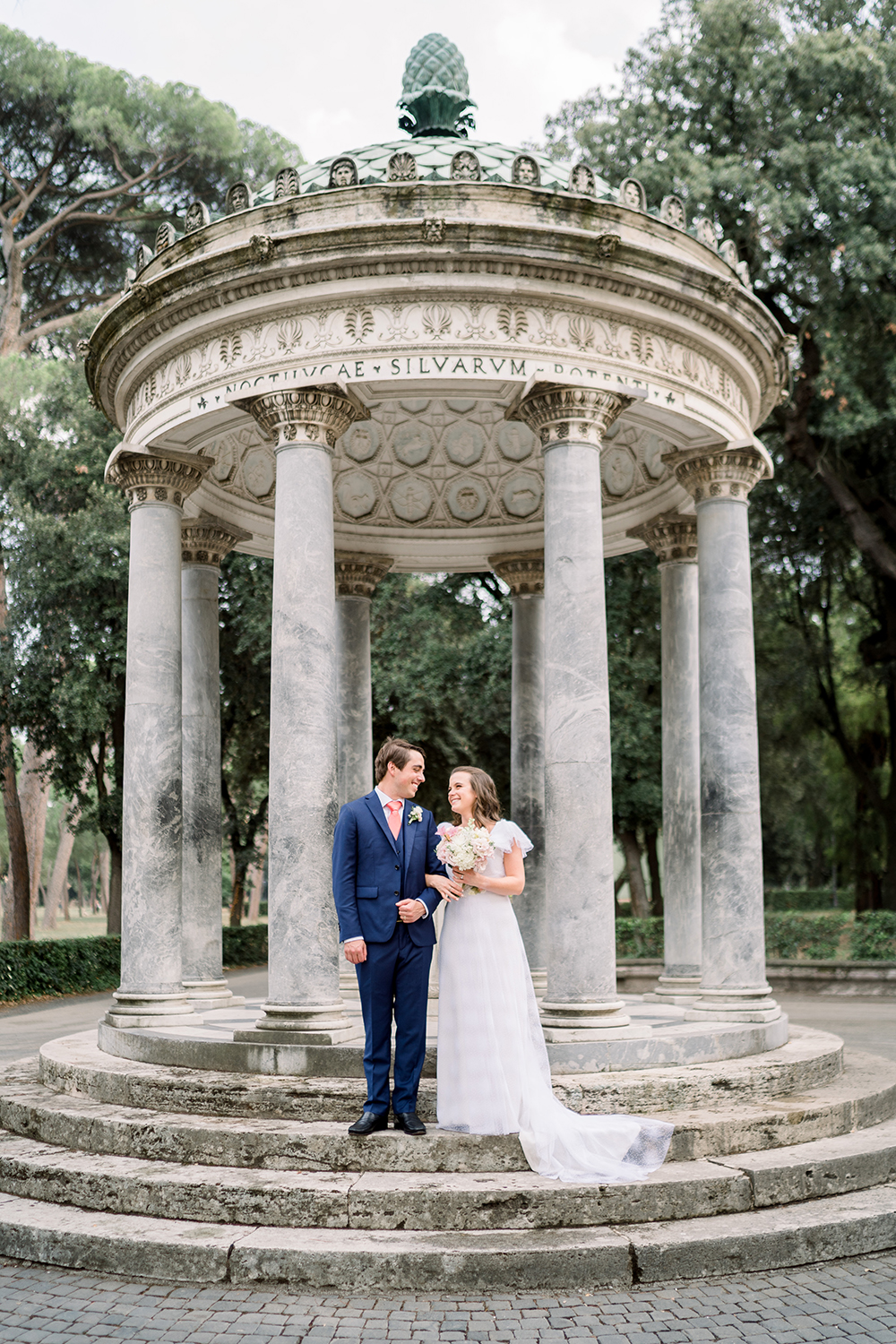 I have known and collaborated for several years with the best locations in Rome, from the panoramic roof tops in the centre to the historic villas and castles located in the countryside, this guarantees exclusive solutions for all my couples.
The Venue Scouting service is included in the Planning process; For the Destination Weddings it can be carried out completely remotely thanks to the use of a qualified method and the use of professional tools.
On the other hand, if the couple can spend a couple of days in Rome, it is possible to plan targeted inspections, and to visit the locations that we have been previously selected together.
DESTINATION WEDDING EXPERIENCE
Three days of events. Not only the Wedding Day but also Welcome Party and Farewell Brunch.
A Destination Wedding is a unique opportunity to spend time with your families and friends in a magical environment and I will work to create a onetime and unforgettable experience for you.