Summer Vibes Wedding: My latest work.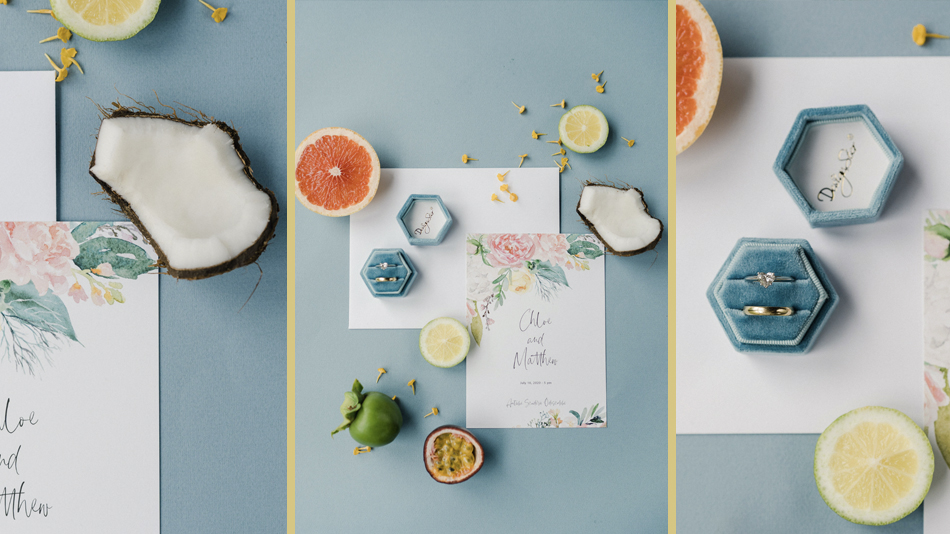 Last July, thanks to the precious collaboration of exceptional suppliers and the availability of an exceptional location, very dear to me, I was finally able to realize a project I had been working on for some time: The Summer Vibes Wedding.
Creating and organizing Inspirational Shooting that can be an inspiration for my brides is one of the things I love most in my work.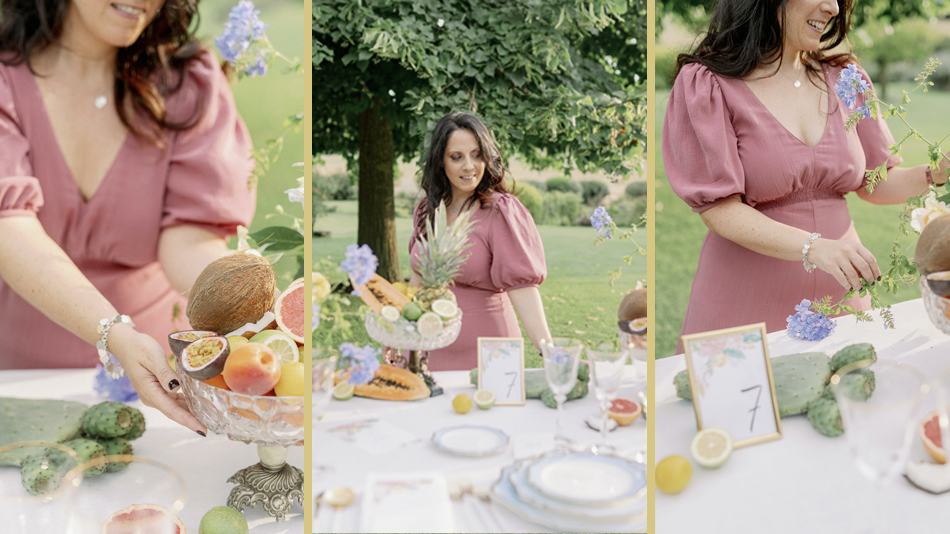 Most of the requests I receive concern Weddings for the summer period.
Sometimes the Brides arrive already with clear ideas while many others rely on me completely, asking me to create something unique and special for them.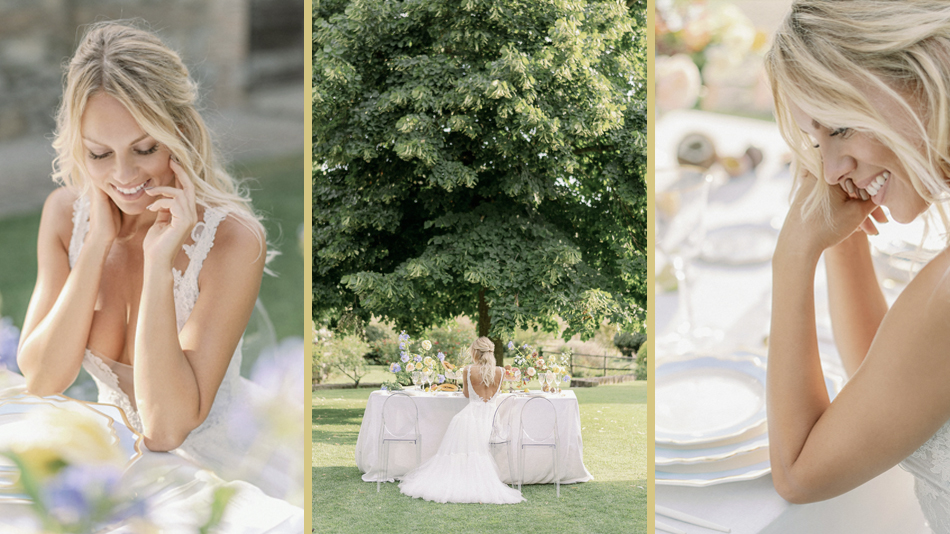 With Summer Vibes Wedding I wanted to convey the lightness and freshness that we like so much to breathe in summer and offer a new point of view.
Colors
I chose cheerful colors with pastel tones that are sometimes forgotten in favor of more sober Color Palettes or neutral shades.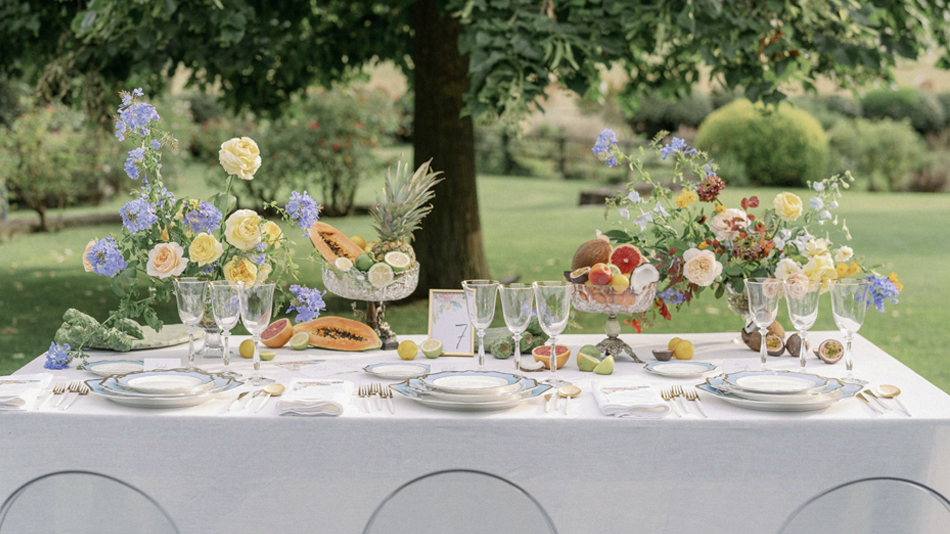 I used them both in the design of the Wedding Stationary and in the Mise en Place.
Combined with white they have acquired elegance and refinement that as always want to be the main characteristics of my style.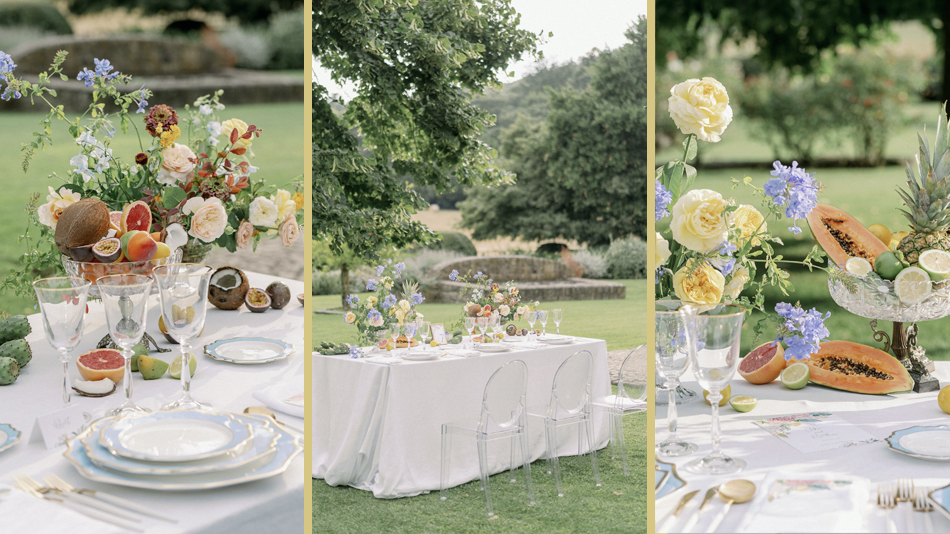 Sharing the Creative project with the entire team of suppliers meant that every little detail expressed the chosen Mood.
The floral compositions were original and effective and enriched by the use of seasonal fruit.
Another peculiarity is the floral hairstyle for the Bride (a must for next season) and the Bouquet, decomposed and asymmetrical as I like it!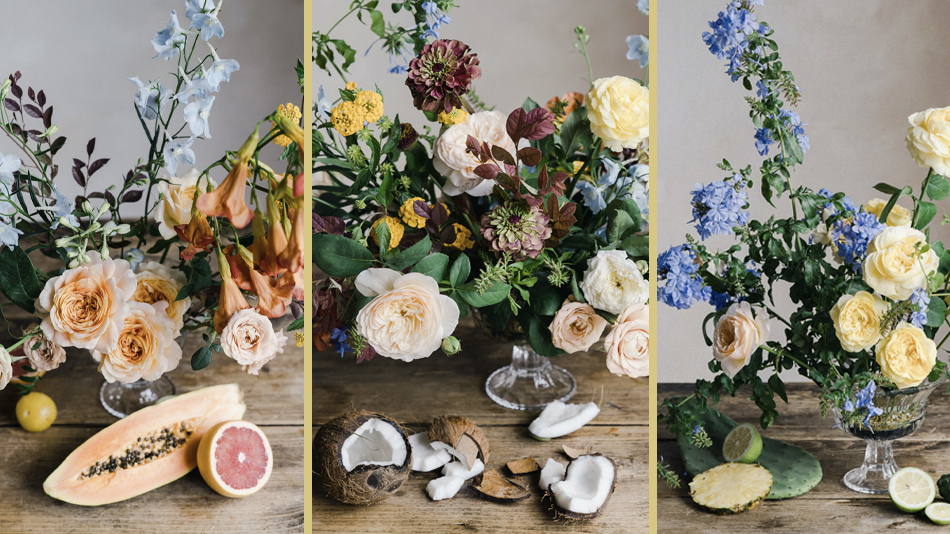 The Bride's Make Up & Hair look is fresh and spontaneous, as in the hair style with natural waves.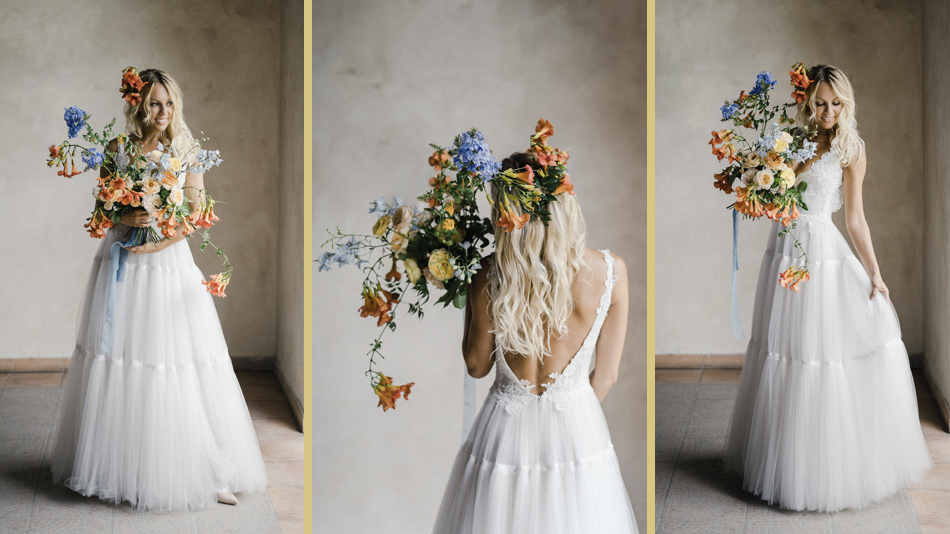 The bride's outfit is sparkling and slightly daring, because you must never give up your personality, not even and especially on your Wedding Day.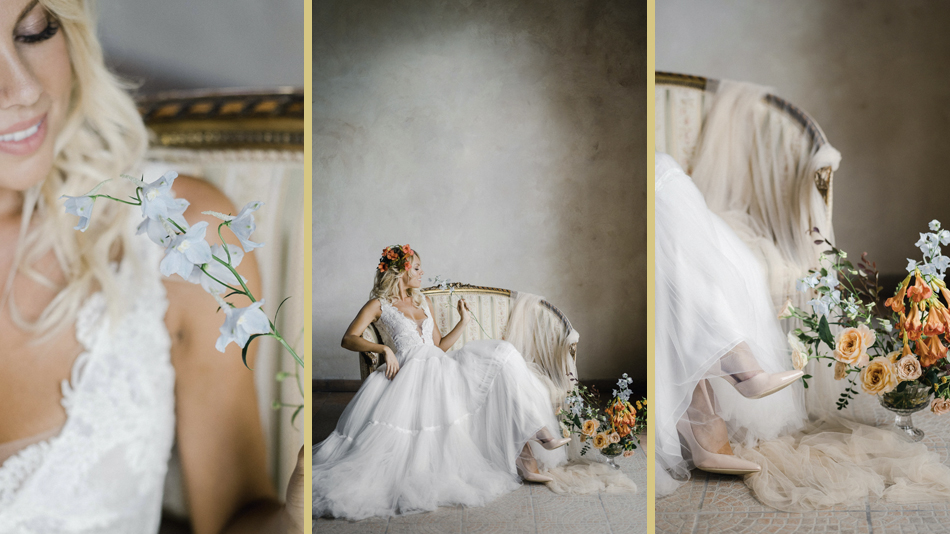 I leave you with this video and if you want to know more write me at: denise@denisemore.it.
Credits:
Photography: Daniele Pierangeli
Video: Paolo Furente
Floral Design: Anthea Studio
Wedding Dress: Il Giardino Fiorito delle Spose, Brand: Elisabetta Polignano
Make Up & Hair: Giorgia Bertoldi
Headpiece: Guinevere Vines
Lights: Andrea Bitti Soundthings
Catering: Lincei Catering
Venue: Antiche Scuderie Odescalchi
Concept & planning: Denise More